Amy Card
PMHNP
(Preferred pronouns: She/Her/hers)
Amy sees all ages 18+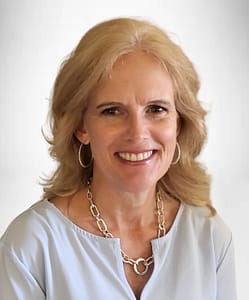 Bio:
Amy is a board-certified psychiatric mental health nurse practitioner (PMHNP-BC), with a Master's in Nursing Practice (ARNP). She has over 10 years of nursing experience in acute, rehabilitation, home health, and psychiatric care across the lifespan. Her goal is to provide a care of excellence to people struggling with mental wellness impacting their quality of life. Together she works to build a therapeutic relationship giving respect, dignity, and autonomy. She meets the individual "right where they are" with no judgments or preconceived ideals.
Amy uses a client-centered approach utilizing shared decision-making. She targets her treatment plan using evidence-based practice combined with a holistic approach to treat the mind, body, and soul. She provides medication management and supportive psychotherapy guidance to navigate life's challenges. Her focus in mental wellness is anxiety, depression, post-traumatic stress disorder, obsessive-compulsive disorder, attention deficit disorder, insomnia, grief, life transition, and more.
She presents with compassion, integrity, and knowledge. She provides quality care of comprehensive mental health services for patients 5+. Amy possesses strong clinical skills enhanced by her natural ability to build rapport with patients and families. As a PMHNP, Amy's role is multifaceted; educator, mental health advocate and counselor. Amy values advocating for innovations in healthcare and behavioral medicine, lobbying to break down the stigma related to mental illness, and interdisciplinary education with inter-professional collaboration across healthcare organizations.
Favorite Quote: "You are not alone. You are seen. I am with you. You are not alone"; -Shonda Rhimes
Leisure Interests: Hanging with her dog, kickboxing, reading, listening to music, laughing, singing in the car, enjoying the outdoors and living by faith.
Licensure:
Colorado