Halloween and Mental Illness: Drawing a Line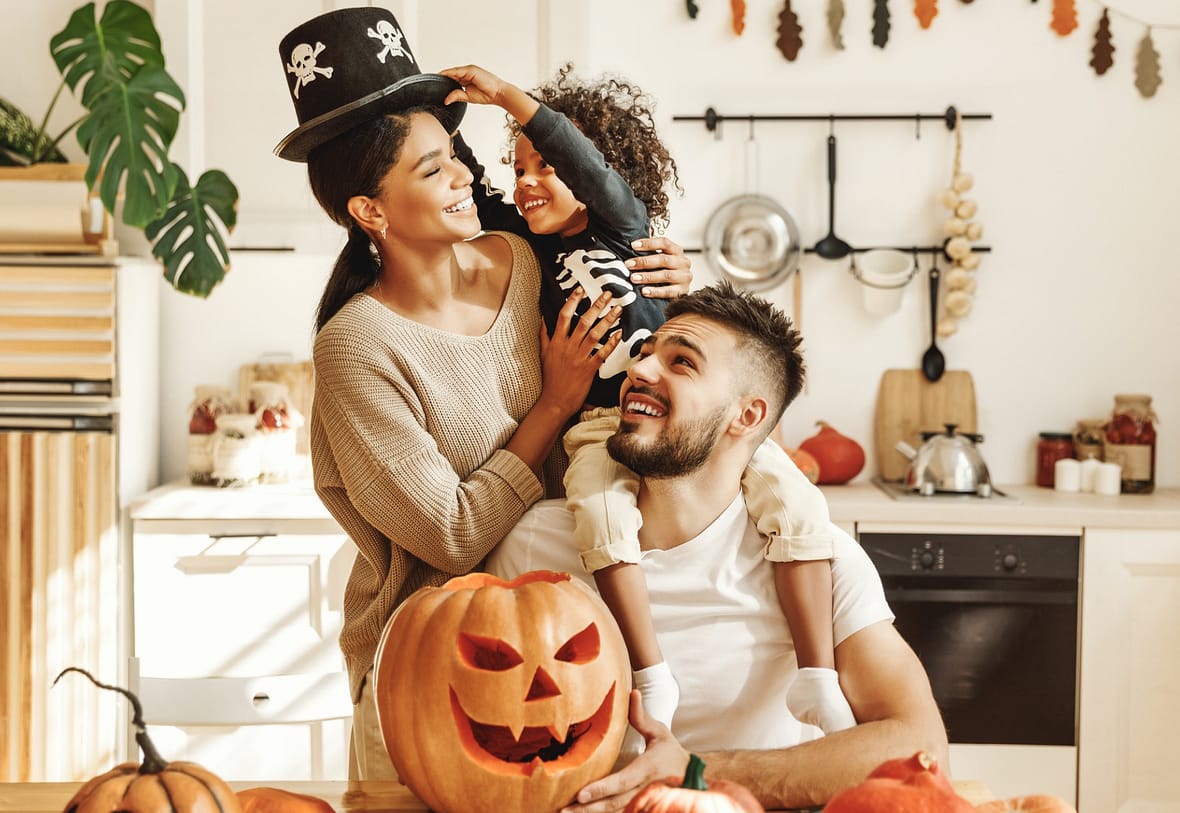 Be an Advocate for Mental Illness This Halloween
This Halloween, instead of wearing a mental illness-themed costume, you can be an advocate for those who live with mental illness every day. You can start by educating yourself and others about mental illness. There are many resources available, such as books, websites and support groups. When you educate yourself about mental illness, you can help dispel the myths and stereotypes that surround it.
Think Before You Choose Your Halloween Costume This Year
With nearly one in five Americans living with a mental illness, it's likely you or someone you know has or will experience mental illness at some point in their lives. Therefore, before choosing your Halloween costume this year, consider how it might affect those around you. If you have to question whether a Halloween costume is offensive or not, it's probably best to steer clear. Likewise, avoid Halloween costumes and themes that involve a mental hospital or asylum, straitjacket, or conditions such as schizophrenia or psychosis.
Additionally, if a friend or family member is considering a mental illness-themed Halloween costume, don't ridicule them or make them feel guilty. Instead, kindly let them know why it might not be the best idea. Don't be afraid to start a conversation about mental illness. The more we talk about it, the less stigma there will be.
Show Your Support for Mental Health
This Halloween, show your support for those who live with mental illness by wearing an inclusive and respectful costume. It is also important to be an advocate for mental illness by sharing accurate information with others and fighting the stigma that surrounds it. Spreading the word about mental illness can help create a more understanding and compassionate world for those who live with mental illness.
While mental illness in itself is not scary, it can be a scary thing to live with. However, being a part of a strong and supportive community can make all the difference. If you or someone you know is struggling with mental illness, don't be afraid to reach out for help. There are many resources available to you. A mental illness is nothing to be ashamed of, and with the right support, you'll be on your way to recovery.
Act as a Support System 
If you know someone who is struggling with mental illness, be there for them. Offer a listening ear, non-judgmental support and encouragement. If you're not sure how to help, ask the person what they need or direct them to resources. Dealing with a mental illness may be tough to navigate, especially during Halloween and other seasonal holidays.
While celebrations and festivities are meant to be enjoyed, they can be difficult for those with mental illness. You can show your support by including them in Halloween activities and being understanding if they need to take a break. Be sure to check in with them and see how they're doing, as those with a mental illness may not always be comfortable talking about how they're feeling.
Fight the Stigma This Halloween with Mile High Psychiatry
Mile High Psychiatry is committed to providing quality mental health care to those who need it. We also work to educate the public about mental illness and break down the barriers that prevent people from seeking help. This Halloween,  join Mile High Psychiatry in taking a stand against the stigma surrounding mental illness.
If you or a loved one is struggling with mental illness, don't hesitate to seek help. Mile High Psychiatry is here to provide you with the resources and support you need to recover. Request an appointment today to learn more about our services. Together, we can put an end to the stigma of mental illness and create a better future for everyone.