Prescott Coe
MSN, APRN, PMHNP-BC
(Preferred pronouns: He/Him/His)
Prescott sees all ages 18+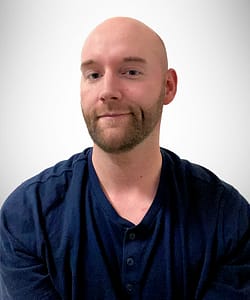 Bio:
Prescott Coe is a board-certified Psychiatric Nurse Practitioner and has been working in the mental health field for over five years. Shoring up his studies, Prescott became passionate about mental health early in life, as he lived and grew up with multiple family members with varying mental health disorders, such as ADHD, bipolar disorder, depression, anxiety, and traumatic brain injury.
Prescott's specialties include attention disorders, eating disorders, trauma, mood disorders, and anxiety and panic disorders. He is interested in working with every population, to the best of his ability, including but not limited to, men, women, LGBTQIA2+, rural, and low-income. Prescott values openness and honesty and encourages patients to actively participate in their care through collaboration.
In his spare time, Prescott tries to get his overweight cat to take walks for her diet, spend time with his toddler daughter, read classic novels, play PlayStation 5, and generally try to be a decent person.
Education:
University of Alabama at Birmingham

PMHNP, 2022
Master of Science, Nursing, 2020

Western Oregon University

Bachelor of Science, Communications and Sociology, 2014
Licensure:
Colorado