How to Talk with Your Child About Mental Health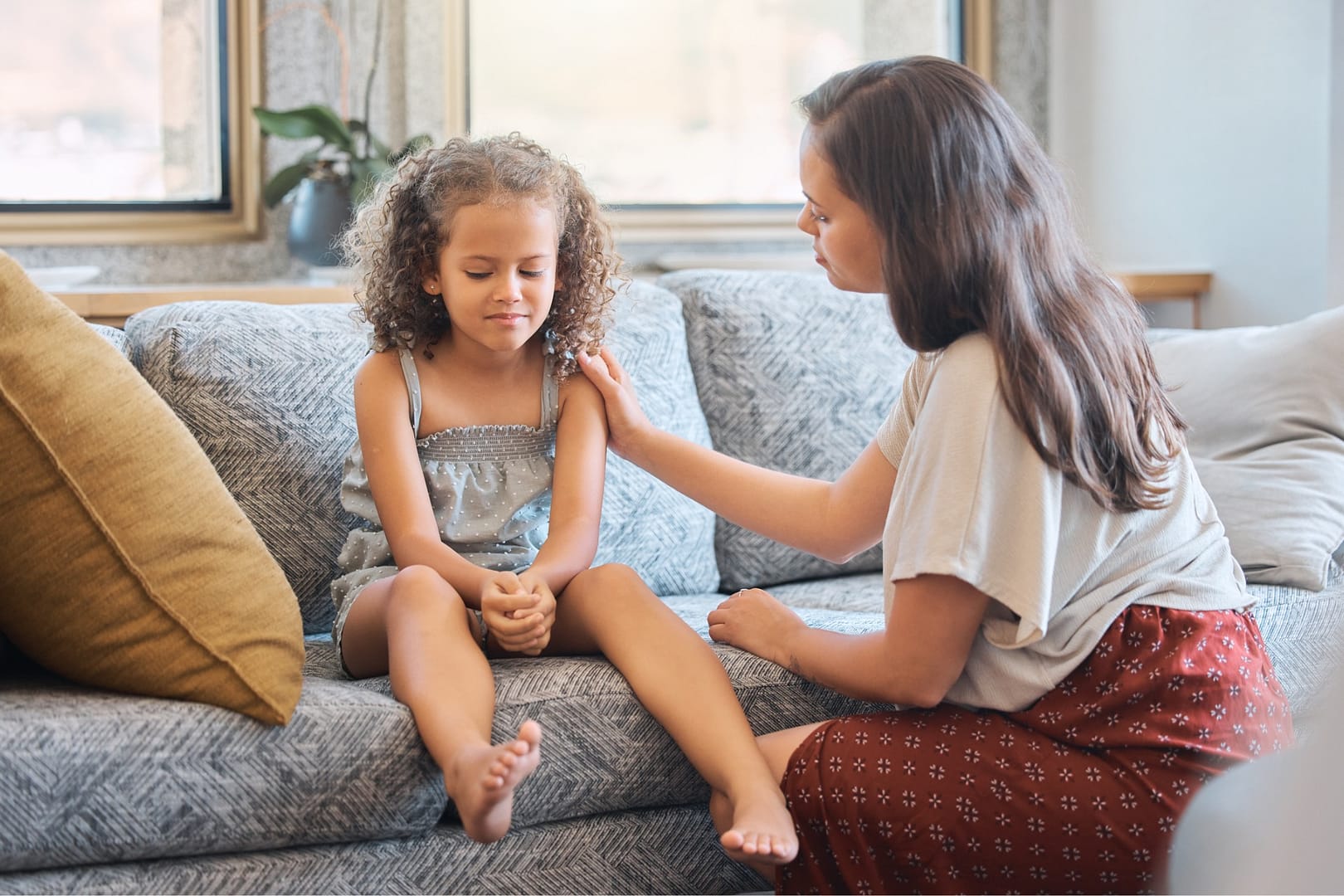 If you're not sure how to broach the topic of mental health with your child, here are a few tips.
Normalize the Conversation
One way to make mental health less taboo is to normalize the conversation surrounding it. You can do this by regularly talking about your own emotions openly and honestly with your child. For example, if you're feeling stressed, tell them that it's okay to feel that way and explain what you're doing to manage your emotions. This will help your child feel more comfortable talking about their own emotions while fostering the benefit of healthy coping strategies.
Make it Age-appropriate
The way you talk about mental health with your child will depend on their age. For younger children, you can start by teaching them about their emotions and how to deal with them in a healthy way. This could involve reading books together about feelings or playing games that help identify emotions. As your child gets older, you can have more in-depth conversations about mental health and how it impacts their lives.
Explore the "Meet Little Monster" Coloring & Activity Book
Created by the National Alliance on Mental Illness (NAMI) Washington, "Meet Little Monster" is a free downloadable coloring book that was designed as a tool to help young people "express and explore their feelings in a fun, creative, and empowering way." It's also a great way to encourage a dialogue between parents and children about their emotions. It is available on the NAMI website in both English and Spanish.
Use Analogies They Can Understand
It's often easy to talk about physical health problems like allergies or a broken bone, but mental health can be harder to explain. One way to make it easier is to use analogies that your child can understand. For example, you could explain depression by saying it's like when you have the flu and just feel really tired all the time. Or you could say that anxiety is like when you're getting ready for a big test and your heart races and you feel butterflies in your stomach.
Analogies are also great when it comes to explaining mental health treatments. Children often understand the need for an inhaler to combat asthma and make them feel better. Similarly, you can explain that mental health concerns like anxiety, depression, ADHD, and OCD have their own treatments to help people feel better. This could include talk therapy, relaxation techniques, medication, or a combination.
Encourage Them to Share and Listen When They Do
Try to make talking about emotions part of the daily routine. Maybe at dinner, your family goes around the table and shares one highlight and one lowlight of their day. If your child is old enough, everyone can even share what they learned from these experiences. This can help kids feel more comfortable sharing their emotions on a regular basis.
It's also important to be an active listener when your child does share their feelings with you. This means really hearing what they're saying without judgment and responding in a way that shows you understand. If they don't want to talk about what's going on, that's okay too. Just let them know that you're there for them when they're ready to talk.
Build Self-care into the Schedule
Healthy self-care may prevent the symptoms of mental illness and provides a great foundation for coping with mental health conditions if they develop. Help your child create healthy coping mechanisms by building self-care into the schedule. This could involve things like making time for relaxation techniques, getting regular exercise, and eating a balanced diet. You can even do these things together as a family to make them more fun.
Some examples may be:
Morning meditation or

mindful breathing

Stretches before bed

Evening walks after dinner

Journalling
Find a Trusted Mental Health Resource
If your child is experiencing symptoms of a mental health condition, it's important to get professional help. The providers at Mile High Psychiatry can assess whether your child has a mental illness and, if so, what the best course of treatment is. They can also provide support and guidance for you and your family as you navigate this new experience.
Mile High Psychiatry is a trusted mental health resource with offices in Colorado and Texas. We provide comprehensive psychiatric evaluations and medication management for children, adolescents, and adults. We also offer talk therapy, which can be an effective treatment for anxiety, depression, and other mental health conditions. Contact us today to schedule an appointment.